Do you want to move abroad but don't know where to start?
"Discover The Ultimate Guide To Moving Abroad In 30 Days. Everything From Making The Decision To Move Right Through To Living In Your Dream Country."
From The Desk Of Living In The Sun,
Dear Future Expat,
Moving abroad it often a dream to many, many people. The idea that you can enjoy the sunshine for most of the year, have cheap food and most of all have this wonderful slow pace of life is appealing.
I remember the day we moved as if it was yesterday. It was June the 8th 2008 and we were boarding a ferry into Spain thinking to ourselves that this was probably the most important decision we had ever made.
There was the anxiety surrounding had we made the right decision or not and even now I would say ABSOLUTELY. We followed our dreams and now each morning I wake up I still have a smile of my face the honeymoon certainly hasn't finished.
What we did realise though is that we were not prepared and we had not been given advice prior to our move which was awful.
This is why we put this amazing guide so we can answer questions for you that include:
| | |
| --- | --- |
| | Preparing To Move Abroad - Your 30 Day Countdown |
| | Your Moving Day |
| | Travelling To Your Destination |
| | Budgeting |
| | Your New Home Abroad |
| | Packing |
| | What NOT To Take |
| | Employment |
| | Learning The Language |
| | Moving From A-B |
| | Driving Abroad |
| | Taking Pets Abroad |
| | Documents |
| | Children |
| | Seeking Help If It Goes Wrong |
When you move abroad, especially to a country were you don't speak the language you can have an absolute nightmare and we certainly did.
Over the last few years we have helped many people move abroad and charged a consultancy fee for doing so. We have even blogged about our time living in Portugal but have still found that we simply don't have the time to give one to one advice to everyone and this is why we have put together this fantastic selection of ebooks.
"It gave us the kick we needed"
Hi Samantha,
Thanks for the moving abroad ebooks they are certainly one in a million. Not only do they answer all the questions that have been going around in our head but they have also given us a kick in the butt that we needed to get our finger out and move abroad.
Trevor & Anne Peacock - Barcelona, Spain
Unfortunately there was no bible available for us and we really wish there had of been as it would have saved so much time. We would then have been able to concentrate our time on getting ready to move which is a very stressful experience on its own. So you can imagine how stressed we felt moving to a completely different country.
Another issue is that you are so excited about your move abroad that you forget all about the finer details of your relocation. This can then cause problems later on as you are not armed with the key information. For example you will not be aware of everything that you need or what you should sell prior to your move.
You may also rely on certain services in England and need to find out about the implications of life living in the sun.
You don't want to suddenly wake up a year down the line and the reality of your new life hit you and wish that you hadn't moved abroad. It is so much better to know everything before you go so that any doubts can be sorted out in advance.
When we moved abroad we realised how different things would be and mentally prepared ourselves. If we hadn't of done this I doubt we would have taken to our new lives like ducks to water otherwise.
We now want to share with you our personal experiences so that you can learn from them and don't feel lost when you embark on your new life living in the sun.
Introducing....
30 Days To Move Abroad eBook
This ebook has everything you need for your new life living in the sun. From planning your move right through to living the dream life in that lovely warm climate.
Here are the most important parts of the ebook:
Preparing To Move Abroad

Your Moving Day

Your 30 Day Plan

Starting A New Life Abroad

Packing For Your Move

Living In Your New Home

Problems You May Face

Moving Emergencies

Seeking Employment Abroad

The Truth About Living Abroad

Taking Your Loved Ones With You

And So Much More
Here is what a couple of newbie expats that have made the move had to say about our ebook:
"My French Bible"
Hello Sam,
Thanks for your fantastic guide to moving abroad and I am pleased to say that I took your advice seriously and I now live in the southern aspect of France.
You gave me all the info I needed to retire to France and I am so glad that I did.
Mike Bell, St Tropez, France
"My Escape From The Rat Race"
Hi Living In The Sun
I just wanted to drop you a line and say thank you for all the quality information that you have put together in this package.
I have just read through it and it has answered absolutely everything for me and I am moving to Spain next week.
I thought I was doomed for a life in the rat race forever so thanks for helping me escape it.
David & Joanna Gilford - London, England
Additional Bonus When You Order Today!

We have created this fantastic extra special bonus when you order today. This ebook is sold seperately for $27 so you are gaining a fantastic bargain.

The A - Z Of Moving Abroad

The A - Z Of Moving Abroad is an essential ebook that covers a variety of subject areas and gets you ready for your move.

It is like your personal checklist for your move abroad and covers the kind of things that are often forgotten about including:

How to take your pets abroad with you
Choosing the right country for you
Getting the correct documentation
How to plan your child's foreign education
Avoiding the pitfalls of foreign property
Planning your future employement
Setting up a business abroad

Running Costs

of Owning a business abroad
And much, much more
All you need is right here. This entire package for moving abroad in 30 days is all yours for this fantastic price. As you can see this ebook is full to the top with relevant information for you to get to grips with before you move abroad. No matter how many books you have read there is nothing better than real advice from people that have already done the deed.
We have done what you want to do and I am sure there isn't anyone better to seek advice from.
Plus You Have Absolutely Nothing To Lose: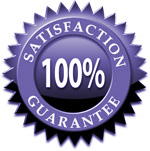 Your money will be returned at the click of a mouse if you are not happy with your purchase.
We are so confident in 30 days to move abroad that we are more than happy to offer a full 60 day money back guarantee. We sincerely believe that this product is absolutely top class in terms of both content AND results, and so are happy to give you complete peace of mind with our 100% guarantee.
Best of all you can grab this amazing ebook for the amazing price of $27. Which I am sure you agree is very reasonable for the information that is on offer to you!
As soon as your payment has been authorised (this usually takes less than a minute) you will be given instructions on how to download your book. It comes in zipped pdf format.
'30 Days To Move Abroad'
$27
This is a time-limited, invitation only price, and may increase at any time


About Your Product Delivery:
By using the secure order form above you can be reading '30 Days To Move Abroad' (instantly downloadable pdf format) in Just two minutes, even if it's 2am in the morning
All you need is right here. The entire bible to becoming an expat living in the sun is here for the taking. You just have to want to take the plunge and start a new life.
The reason we can offer it at this low cost is because the ebook is downloaded to you over your computer and we don't have to fork over any shipping, storage, or manufacturing costs. So we pass the savings on to you.
We look forward to sharing our information with you
Thanks for reading
The Living In The Sun Team
X
---
Home Contact Us About Articles Newsletter Our Shop Terms Privacy Affiliates FAQ Algarve Blog
Copyright © Living In The Sun 2009-Present all contents the property of Livinginthesun.info and this is published by Living In The Sun which is responsible for its contents are further described in the terms section. It is written by expats that have vast experience of living in the sun. You may have found this page by searching for expat, british expats, expats, Rosetta Stone, Algarve, living in the sun, living in portugal.
This internet website provides information of a general nature and is designed for educational purposes only. If you have any concerns about the legalities surrounding your own move you should consult a solicitor.